Rock the Boat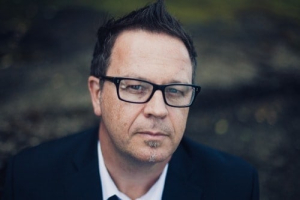 Each and every artist has something that drives their music. For some, it's the simple pursuit of fame. For others, it's a longing for glory or the affections of a pretty girl that channels their musical passions. Yet, for those such as New Zealand alt rocker Peter Woolston, there is a greater, higher passion that fuels his music making and that's one that drives him to connect with others and to share the intrinsic truth that they are loved and not alone, challenging them to use their gifts to make the world a better place. It's a mission that Woolston has spent a long time exploring and is one that he doesn't take lightly.
Woolston's journey began in the Wellington region of New Zealand, growing up as the youngest in a family of six boys that took to growing their own food in order to sustain themselves as money was tight, making do with hand me downs and thrift shop outfits. Yet, this humble upbringing allowed for a deeper appreciation for things and when the artist's older brother took up with the guitar, Woolston followed right along, falling in love with the music and learning to play on a makeshift guitar his brother fashioned for him out of wooden offcuts, aluminum squares, and fishing line for strings. From there, the artist's talents began to bloom.
"When I was around 10, I would sing songs off the radio for neighbors on the back steps and was drafted into school choirs and concerts," shares Woolston. "But it was as a 14 year old that I witnessed Randy Stonehill live in concert as he wrestled his trademark raucous rhythm from a Martin D28 and spun the stories of life in his lyrics … and I was hooked."
Fueled by those influences and the love of other artists such as U2, The Police, and Larry Norman, the artist dove into his music, seeking to learn and create along the way. His explorations saw him study under teachers such as Pat Pattison and Jason Blume as well as to complete a Certificate in Songwriting with Berklee College of Music. And as his songs began to take shape and form, he began to grow in popularity, garnering the opportunity to travel the globe, playing in far-flung festivals, concerts, cafes and correctional institutes everywhere from the United States to China and Bulgaria.
Yet, while Woolston grew in his success, he found himself reflecting on what was truly important.
"When I was a young musician, I enjoyed national success but I always knew the real stuff of life was more than prancing about on stage so I gladly settled into the privilege of marriage and raising a family. I've grown so much as a musician and person through every day of monotony and struggle with the ordinary grind. I never stopped playing and writing through that entire time – it sometimes seemed like a struggle because I traded my musical heyday in for what appeared to be family ho-hum but it has made me a better artist and a better person."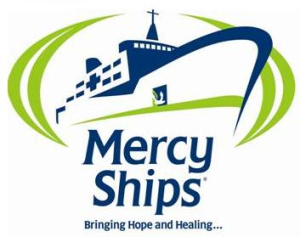 That commitment to both the music and the mission has led to Woolston being named the Musical Ambassador for Mercy Ships NZ, a task which he's tackled with gusto. His first order of business was to offer the title track from his upcoming effort, Hope On My Horizon, to the organization to use in promo reels and to sell in order to raise funds and he's doing the same once the album drops, using his art to benefit others.
But the art is still at the forefront, with Woolston drawing comparisons to artists like Jon Foreman, Bono, and Martin Smith as he continues to weave his signature-styled alt rock tales. Comfortable in that genre, the artist delivers time and again and draws from the collective work of his team to create great music each and every time. Lyrically, the songs run the gamut from offering up personal tales of success and failure, with "Dead Man Walking" reflecting upon a desire to be accepted through material things while "I Believe In You" reaches out to listeners with a heartbeat of encouragement.
And critics from across the board have responded to Woolston's work. Challenge Weekly New Zealand shares that through his "motivating guitar-driven songs and gutsy vocals, Woolston's positive influence goes deeper than his music," delivering "a high energy performance," according to the NZ Baptist.
Through it all, the songs stand strong and maintain Woolston's intent focus, a focus on sharing truth and hope.
"My songs tell the stories of life – the good and the bad – pointing to hope and courage with lyrics that are distinctive to how I write as a songwriter. I connect with fans one person at a time in an honest and authentic way, trying to see how I can encourage them or inspire them to take what they've got and make a difference in the lives of people around them."
And Woolston invites you to join in the journey and to find Hope On My Horizon.
Get a download of Peter's exclusive song – FREE!