I have a confession – I don't really like musical reality TV shows like American Idol and Britain's Got Talent. It's not always been like that – I've competed in singing and songwriting contests and even won. But I've always wanted more than the "instant fame in a bottle" kinda thing and realised that God's way of getting there was through commitment and hard work rather than on the coattails of a contest. I wanted to write and sing songs that lasted longer than 2 minutes or didn't end with a jury of judges dissecting my pre-canned performance. I wanted a real relationship with fans, fans like you, that lasted longer than a TV season.
But I'm not signed to a global record conglomerate so it's hard to find ways to reach out beyond little ol' New Zealand to people in other places in the world. Sometimes it gets me down trying to be heard above the market noise as it's just me working on my music (no PR pro, no advertising architect, no social media strategist etc). But I keep reaching out because there's those special times when one of my songs connects with someone – someone like you – and helps you keep going with your God-given passion to make a difference in your world. In between those times it can get a little discouraging in the global music school yard while the school bully sneers at you and calls out "give up … no one's listening to you".
December last year was one of those times. I had finished recording the CD in Australia and was back at my day job suffering from the daily-grind when my co-worker Chris forwarded an email telling me I should enter EMC's "The Voice" contest. I have to confess I didn't even really look at his email – I don't like those contests and getting my music out there was becoming just too hard. But then my boss Arron bugged me about entering and then another workmate Phil chimed in … so I figured maybe I should listen to them instead of my doubts. Sometimes when the School Bully is taunting you it's smarter to listen to the people who believe in you instead.
"The Voice" was a global EMC contest searching for someone with a song to inspire 15,000 people worldwide. I realised I shouldn't listen to the discouraging naysayer in my head and instead entered my song "I Believe In You", off my upcoming CD, for these people all over the world – people I believe in.
It's amazing how you feel when you align yourself with truth instead of fears – I too often forget that "fear is a liar". It was both exhilarating and terrifying putting together a video audition in my garage but I realised this was bigger than me – this wasn't about whether I was liked, or popular, or even a success – this was an opportunity to put an anthem of hope in people's hearts all over the world – and that's why I make music.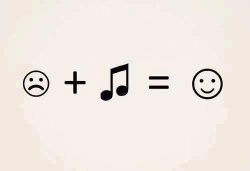 Sure I had my pride to lose. I had my confidence to lose. And I knew that I was even going to annoy some people – not everyone likes alternative rock, and not everyone likes my rasping voice singing my alternative rock songs. Instead of getting rejected by a few people here was my chance to get rejected by tens of thousands all over the world ….
But because of a few encouraging friends I ended up as a finalist – my wife and I were flown (all expenses paid) from New Zealand to Boston so I could perform in the finals. I sang in the finals and my song was streamed to over 15,000 people worldwide across weeks in January plus countless people have downloaded my song "I Believe In You". I wish I could say I won first place but that didn't happen. What I did win was a whole bunch of new friends and fans from all over the world and the inspiration of the workmates who backed me in the first place.
Sometimes winning against the School Bully doesn't mean coming out the victor … sometimes it just comes down to standing your ground and not giving up – as Ephesians 6:13 puts it "You're up against far more than you can handle on your own. Take all the help you can get, every weapon God has issued, so that when it's all over but the shouting you'll still be on your feet."
Instead of listening to those lies in your head watch my "Behind the Scenes at The Voice" video above where I'm singing my song "I Believe In You" in Boston and then tell me what you think below cos "… you've got what it takes – I believe in you!"
Share and comment below …
Pete