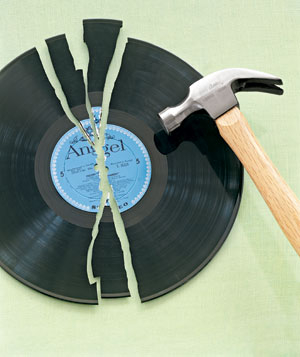 I know – you're thinking to yourself "what's taking Pete so long to do this recording project? Surely you just set up some mic's hit 'record' and whammo bammo it's done …". It's not quite that simple, especially as I really want to make sure that these songs are the BEST they can be … for YOU!
Unfortunately life doesn't seem to always go as I plan.
I've been slowly working on this with a renowned Producer who's been engaged in lots of other projects. We finally got together to discuss the next stage last week and were making progress until we discussed the budget – guess how many zero's there were … all I can say is there were tooooo many!
Does that happen to you sometimes? Everything is going wonderfully and then "boom" – a mountain falls out of the sky and lands on your foot stopping you in your tracks.
Suprisingly it's forced me to look elsewhere and I've spoken to 2 other talented Producers in the past few days who are excited about working with me at a considerably different investment scale.
This "setback" has become a "stepping stone" so I'm moving closer to getting these songs recorded and into your hands and hearts!
I'm making sure this Music With a Mission is gonna Rock Your World!
Pete
Not part of my Backstage Pass and want to take this journey with me and Mercy Ships? Join my mailing list below and get a free song and my Backstage Pass.