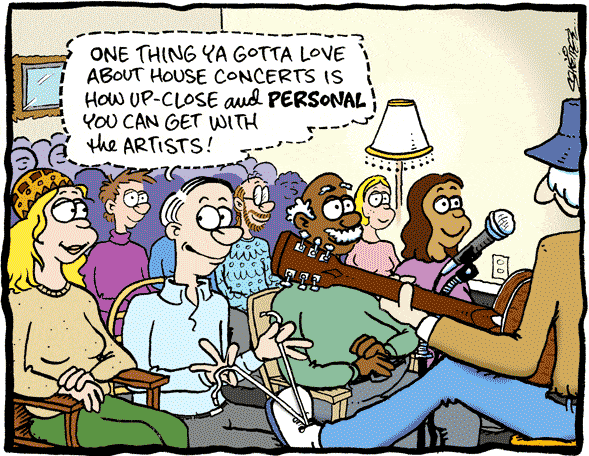 The new fund-raising record for Mercy Ships is almost out and I've started planning a tour but the Mercy Ships Reunion has struck me – the intimacy and connection singing in someone's lounge has collided with the amazing support from people like you to inspire me to ditch the stage for your sitting room! We can get up close and personal with the new songs while we celebrate the journey of releasing the record together. Just imagine having your best friends and me gathered in one room for a live performance of the record – so close you can reach out and touch the songs and their stories. This beats a 'normal' live concert with a powerful feeling of connection, presence and intimacy – the songs and the sound in a candle lit lounge room or a sun-drenched summer porch give the music a chance to breathe, and emotions are free to roam wild. It's a unique, irreplaceable, once-off, beautifully memorable experience.
It's actually the easiest thing in the world to host me … well, maybe second easiest, right after breathing. You send me an invitation, we agree on a date when I can make it to where you are (I've already got flights to the USA booked plus NZ locations too), you invite some friends around and set up a comfy space in which to enjoy the music. It really is that simple 🙂
Music is one of the key elements of what makes us human. Once upon a time we gathered around the fire to tell stories and sing songs and a house concert is simply friends and family gathering again to listen to stories told by troubadours whose lives are dedicated to putting to music the deeper journeys we all share as humans. By having me play at your place you are a direct patron of the arts within your community, and you support the creation of authentic, worthwhile art by giving artists like me a sustainable platform from which to share our heart's songs. The value of this goes far beyond what I have the words to communicate here.
So …. when do you want me to come over and play at your house?